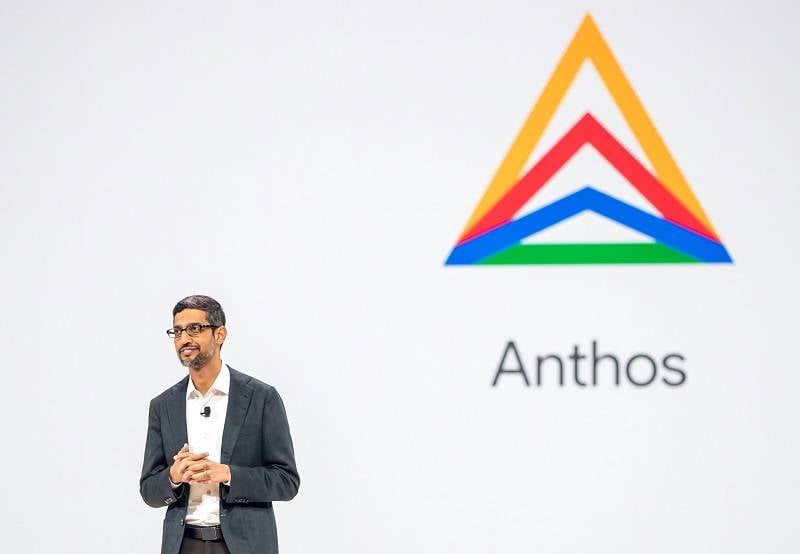 Google is putting a "bring your own server" spin on the distributed cloud • The Register
Google Cloud's on-premises Anthos platform gets a new home as part of the search giant's recently announced Google Distributed Cloud (GDC) portfolio, where it will continue to operate as a software competitor to AWS Outposts and Microsoft Azure Stack.
Introduced last fall, GDC allows customers to deploy servers and managed software in private data centers and at a communications service provider or at the edge.
Its latest update sees Google repositioning Anthos on-premises, introduced in 2020, as a bring your own server edition of GDC. With this service, customers can extend Google Cloud-like management and services to applications running on-premises.
For example, customers can use the service to provision and manage Google Kubernetes Engine (GKE) clusters on virtual machines or bare metal servers in their own data centers, all from the Google Cloud Console.
GDC Virtual doesn't seem to introduce any new features that aren't already in Anthos on-premises.
"Anthos on-premises customers…will continue to enjoy the consistent management and development experience they know and expect, with no changes to current capabilities, pricing structure, or the look of user interfaces" , said Chen Goldberg, general manager and vice president of engineering for cloud-native runtimes at Google, said in a statement.
This announcement marks the latest evolution of the Anthos hybrid cloud platform, which launched in early 2019 following the appointment of Thomas Kurian as CEO of Google Cloud.
Anthos was originally designed as a way to extend a consistent management plane to applications running in multiple clouds (GCP, AWS, Azure, etc.) or workloads that customers weren't ready to see leave. the corporate data center.
The idea was that customers could manage their workloads wherever they were deployed and migrate them to GCP with minimal retooling. The platform quickly added additional features, including integration with VMware's vSphere VM management suite and a migration tool designed to repackage virtual machines to run in containers on GKE.
Google's motives don't seem to have changed much in this regard. The company cites customers with "significant investments in their own VM environments" or those wishing to "migrate their applications to the cloud" as the target market for GDC Virtual.
Despite the focus on GDC, we're told the platform isn't so much a spiritual successor to Anthos, but more of a platform-powered consolidation of SKUs aimed at simplifying customer journeys. Or in other words, make Anthos a little less confusing for customers.
Only time will tell if we will see Anthos suffer the same fate as so many Google products. I'm watching you Google Talk, I mean Hangouts, or wait, is it Chat now? ®