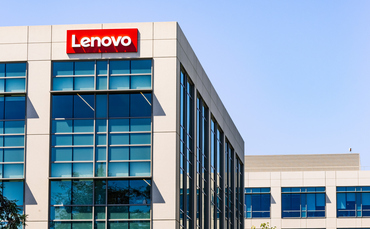 Lenovo launches new server and storage portfolio
Lenovo has unveiled its new server and storage portfolio which it says will help businesses achieve "better" performance.
The vendor's Infrastructure Solutions V3 portfolio encompasses the next generation of ThinkSystem, ThinkAgile and ThinkEdge servers and storage systems.
It is supported by the latest processors in AMD, Intel and Arm systems.
Lenovo says this gives businesses "greater agility, resiliency, and performance."
The move comes as Lenovo celebrates the 30e anniversary of the ThinkSystem x86 server.
"Lenovo has pioneered infrastructure solutions that have transformed entire industries for more than 30 years," said Kirk Skaugen, Lenovo executive vice president and president of the Infrastructure Solutions Group.
"Building on that heritage, we now deliver the broadest portfolio advancement in our history, with industry-leading performance, reliability and durability, all built on an open architecture that will help customers more easily harness data to solve humanity's greatest challenges.
As part of the launch, Lenovo unveiled its new XClarity One open cloud software management platform.
This combines TruScale Infrastructure as a Service (IaaS), Management as a Service, and smarter support analytics into a unified customer portal.
"Lenovo XClarity One provides a modern, intuitive interface that simplifies orchestration, deployment, automation, measurement, and IT support from edge to cloud," a statement read.
"Customers get visibility into infrastructure performance, usage metering, and support analytics."
Lenovo added that among the new solutions optimized for cloud architecture are three Microsoft Azure solutions.
These include SQL Insights for AI and Machine Learning (ML), Backup and Restore, and Azure Virtual Desktop.
"We are seeing a fantastic ripple effect from Lenovo and Everseen solutions," said Chris McCarrick, Senior Director of Asset Protection Solutions and Technology at Kroger.
"We are already reporting fewer errors during self-checkout. Not only does this translate to reduced shrinkage, but it also gives us a more accurate view of inventory leaving the store. on top of replenishing stock, which increases shelf availability for customers and ultimately increases our sales."
The fifth generation of Lenovo Neptune direct water cooling technology was also unveiled.
Statement says updated cooling extends data center efficiency to a wider range of servers by recycling hot water loops to cool systems and enabling customers to reduce power consumption by up to at 40%.