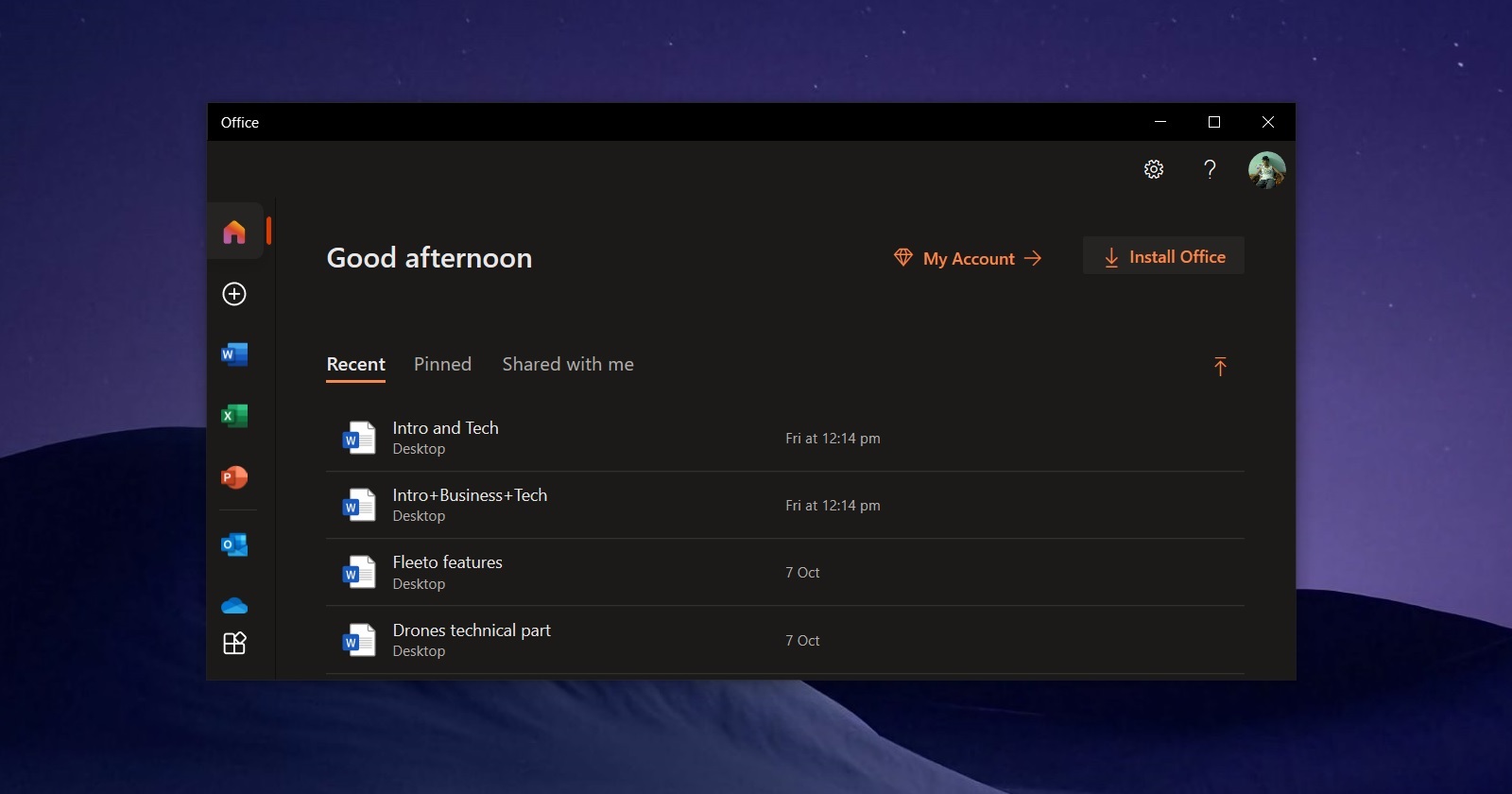 Microsoft is now pushing Office web apps without user permission
Office PWAs (web apps) can be accessed through your browsers, such as Chrome and Microsoft Edge. You can use these Office web apps for free and they are similar to Google web apps, which are installed by default in Google Chrome.
Microsoft currently offers five main web programs: Word, Excel, PowerPoint, OneNote, and Outlook. To use these web apps, you need a Microsoft account and you must install them manually using Edge or Chrome.
When you click the install button on your Microsoft account, Microsoft Edge automatically adds apps like Word, Excel, PowerPoint, and Outlook to your Start menu, so you can access them faster and easier.
Microsoft now seems to be experimenting with a new feature that will add Office apps to your Windows 10 device without your permission.
Office apps already work great on Windows, but it's no secret that Microsoft also wants to promote its web apps if you aren't using paid versions for whatever reason.
Over the weekend, Microsoft updated Chromium Edge (Stable) for Windows 10 to silently install four Office web apps on select devices. This "feature" appears to be deployed to select testers in the Windows Insider program, but it could also appear on non-Insider machines.
We noticed that PWAs were installed on our devices on October 11, and Microsoft automatically created dedicated entries for Excel, Outlook, Word, and PowerPoint in the Start menu.
At this point, it's unclear exactly how Microsoft is pushing Office apps, but as you can see in the screenshot below, these PWAs are controlled using Microsoft Edge, so it's possible that is part of a new Microsoft Edge experience.
If you don't want to use Office web apps, you can always uninstall them by going to the Control Panel> Programs and Features or Apps and Features page in the Settings app.