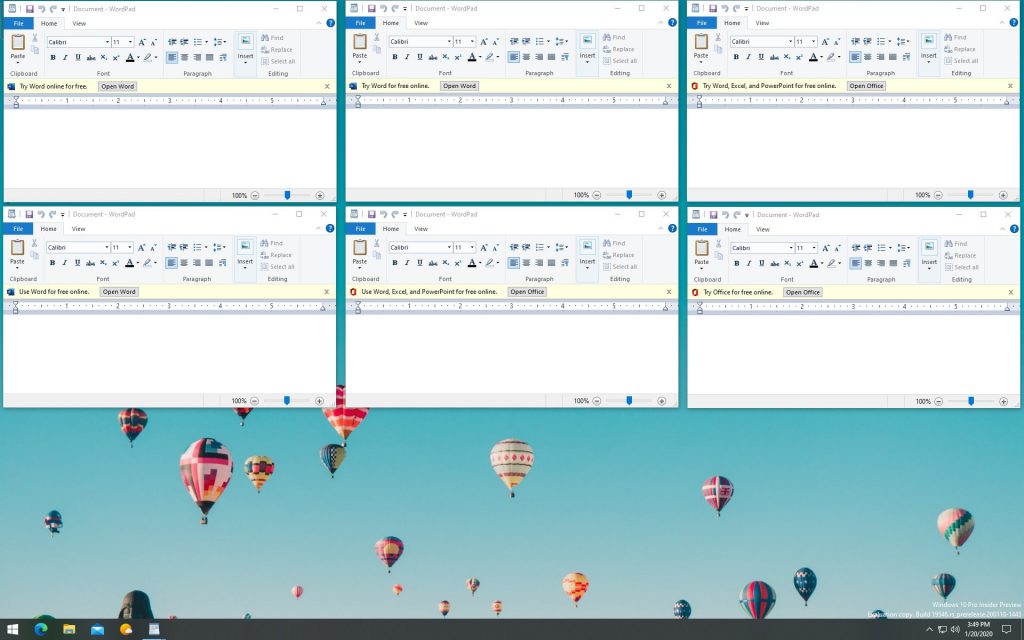 Microsoft WordPad may receive "announcements" for Office web apps
Microsoft has come under fire in the past for "ads" running in some of the Windows 10 apps, but a much-loved free Windows component could soon be history as well. According to a tweet from Microsoft MVP Rafael RiveraMicrosoft may consider adding ads for Office web apps to WordPad in Windows 10.
As seen in the image featured above, Microsoft appears to be working on six different variations of these "ads". They will all appear below the WordPad ribbon and in a yellow hue with an actionable clickable text box, which will likely take the user to the Office web apps.
Three variations are Word-themed and suggest "Try Word online for free", "Try Word for free online", and "Use Word for free online". Three other variants also suggest the other Office online applications. These mention "Try Word, Excel and PowerPoint for free online", "Use Word, Excel and PowerPoint for free online" and "Try Office for free online".
To be fair, these "ads" are relatively innocuous suggestions. They don't annoy the user nor tell you to buy a product. Instead, Microsoft suggests you use what many might consider a more "full-featured" text editor, with more features.
It's also worth mentioning that these "ads" are not in the current version of WordPad and may not even be delivered at all. Like Raphael points outrather, it could be designed to increase users' monthly engagement.
Share this post: