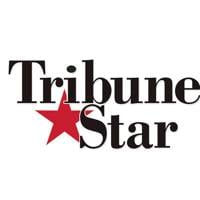 Municipal directories are a valuable resource | Community
For family seekers, city directories contain an abundance of information that virtually cannot be found anywhere else in a single source. This, of course, if you are lucky enough to research an ancestor who lived in a city, town, or county that published these directories. The existence of directories published annually or even periodically for a particular place can help the genealogist to answer many questions. It can be as valuable, if not more so, than a federal census.
Municipal directories are divided into several different sections, and each contains potentially useful information.
1) Miscellaneous information. This section lists things about the city and what public life was like at that time. Listed are things like the locations of hospitals, schools, churches, libraries, parks, cemeteries, fire departments and fire alarm boxes, post offices and postal routes and timetables delivery, as well as information about government divisions (city, county, township, ward, and courts), newspapers, transit routes, labor organizations, clubs, and societies.
2) Ads purchased by local businesses. Your ancestor placed one? It's always interesting to find one.
3) Alphabetical list of persons, companies and public entities. Entries in a city directory often record the name of the principal head of the household, the name of her spouse (if a housewife is widowed, she can indicate her status as a widow with the name of the deceased husband), the occupations of householders listed, the places where they worked, the home address and whether the house is owned or rented. The names of children over 18 are often listed in more recent directories along with the household telephone number.
4) Small Business Directory. This section lists business classifications alphabetically, such as "Boots and Shoes", "Cigar Shops", or "Saloons", then lists all local businesses in that category. It is good to check your ancestor in this section if he owned a business. At the very least, it will give you the location and address of the business.
5) Rural directory of the outskirts of the municipality. This can group all households on a particular rural route – listing name, address, occupation and whether the house is owned or rented. It can also list households in a nearby city, community, or settlement. For example, the Terre Haute city directories list residents of Taylorville and West Terre Haute in a separate section.
6) A guide to the streets and avenues of the city, listing the successive addresses in a street as well as the cross streets which intersect. Each address is given with the name of the primary owner, business or public entity – or identified as "vacant" if unoccupied. It's like a written map of the city. This section is invaluable in helping searchers locate someone within the context of their neighborhood – providing a list of surrounding neighbors and nearby churches, schools and businesses.
7) Telephone directory, classified by number. OK, so you're not going to call a relative using the old 5-digit phone number. But this section is interesting to browse. It's listed numerically by phone number, so if you didn't already know your parent's phone number, you won't find it here. Look under the alphabetical list of households for the telephone number.
Local libraries are a great place to find a city directory for that particular place. A few city directories are online on Ancestry, with big gaps between the two. The Indiana State Library in Indianapolis has a good collection of city directories throughout the state. To plan your visit, go to http://www.in.gov/library/2866.htm and search for the Indiana city you are interested in. This will give you a list of all ISL directories.