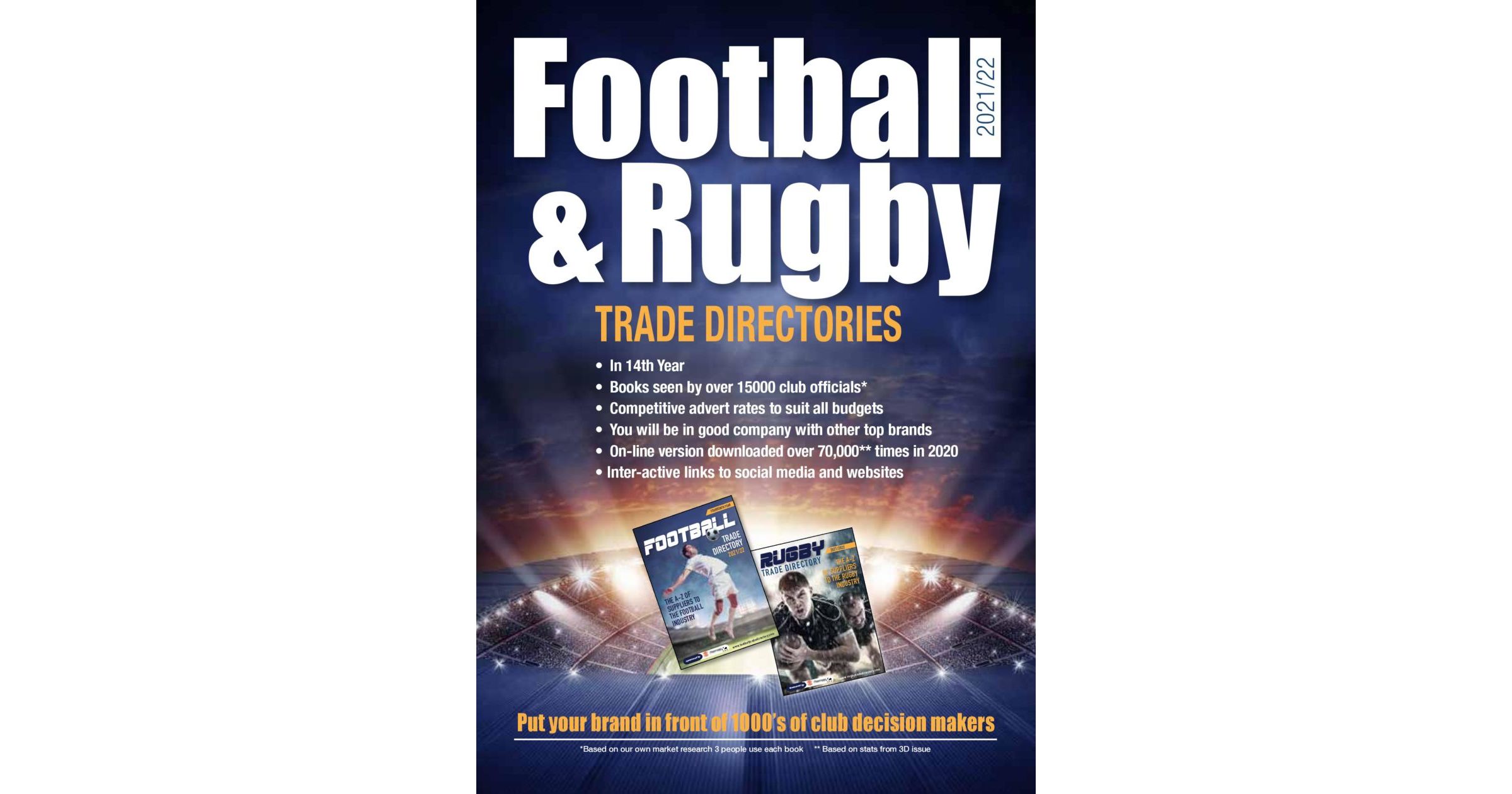 There is still time to access the Football & Rugby Trade Directories
The Professional Football & Rugby Directories are an invaluable reference tool for people involved in the management of a football or rugby club at all levels.
The Football Trade Directory has been published annually since 2007 and the Rugby Trade Directory was integrated in 2017.
Both publications have great brand recognition with clubs across the UK at all levels of play.
FTD is sent to clubs across the UK from each country's top divisions down to grassroots football, RTD is the same with copies sent to clubs in both top league codes up to grassroots football.
There is still time to get involved and join a range of advertisers from world famous brands to some you may not have heard of, you will be in good company and join advertisers such as Thermopatch Sports, Koolpak, FWP, Mark Harrod Ltd, TeamFeePay and many more.
Both full page and half page ads are available with prices of just £ 750 for a full page and £ 400 for a half page. Both options include a primary partner text entry and a preferred vendor entry.
Since the launch of the interactive online PDF version of both directories, they have recorded over 70,000 views with over 1,500 clicks.
For more information call us on 01772 875184 or 077719 16786 or email us at [email protected] Alternatively, you can click HERE and fill out the form and return it to us.